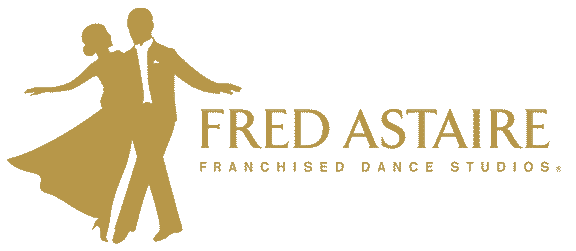 The moment you step inside a Fred Astaire Franchised Dance Studio you'll quickly realize why we are steps above the rest. From our Beginner to Advanced customized dance programs, we continue to
set the standard of excellence in American and International dancing.
We have been taking lessons with Monika and Henry since August 2013. We started to learn to dance for our wedding, but we loved it so much that we decided to continue. Monika is a wonderful teacher; her passion for ballroom just makes it so enjoyable to be in class. Henry's knack to explain more difficult techniques makes learning easy. Dancing is such a great hobby to have together. It keeps us active, having fun, and learning something new every week. When we go to weddings or other events with music, we can't wait to use what we've learned in class. We'd recommend Fred Astaire Southport Studio to anyone. – Jaclyn and Stephen K.
​
We love dancing with Monika! And Henry too :) they are a lot of fun to be around. We came to dance lessons initially just to learn a few steps for our wedding, but found ourselves really enjoying the lessons and looking forward to dancing with Monika every week. We have learned a lot of steps and feel that Monika is always very positive, but also honest with us. She is patient and kind as well. You can clearly see that both Monika and Henry truly love what they do! We love them :)
– Kathy & Herman, Naugatuck, CT
​
Several years ago we took our first steps with Henry and discovered our passion for dance.Henry and Monica are warm, nurturing and tireless mentors. They break it down so even the most inexperienced dancer can grasp and quickly improve.The result is you can actually dance! And you have discovered fun again. Come dance with us at Fred Astaire Southport!
– Michael & Nikki Calloway
​
My dancing experience began 16 years ago at Fred Astaire under the guidance of my instructor, Henry Skopp. I had little knowledge of ballroom dancing, let alone knowing my right foot from my left. Like many students beginning their dance experience, I lacked confidence, coordination, was a little overweight and wasn't sure I would be able to progress at the rate I wanted.Through my teacher's continuous patience and positive reinforcement, coupled with the many good friends I've made along the way, I gained a tremendous amount of confidence in my abilities and today, actually dance competitively in many venues throughout New England. I obtained a thorough understanding of what Ballroom Dancing can truly bring out of you.
​
Not only am I thoroughly enjoying myself, it has provided me with an excellent source of exercise to get me in shape, keep me there, while having fun.
​
So for anyone lacking the knowledge of dancing, but willing to be lead by what i believe to be highly skilled, personable and patient dance instructors, I highly recommend the Team at Fred Astaire of Fairfield. They have made their beautiful, newly renovated studio, a place for you to feel most comfortable and I'm sure you too, can gain the same satisfaction I have over the years. Keep on dancing!!!!!!
– Betty Walsh
​
I had the pleasure of meeting Monika and Henry six months ago as they were in the process of opening their new Fred Astaire Fran­chise in Southport. Right from the beginning I could see that they had a real dedication and a genuine love of dance. They have close to forty years of teaching experience between them and it really shows in their daily efforts to help all of their students reach their individual goals.
I have been to their Elvis Party, New Years Eve Party, Grand Opening Party and every Friday Night Party over the past several months as these are all a great opportunity for all of their students to practice what they have learned in a fun atmosphere.
​
I taught beginner dance classes down in Orlando Florida for several months at an independent studio and since returning to Connecticut to live, I have seen the big difference in the Fred Astaire method of teaching over others. Between the private lessons, group classes and the practice parties each student at Fred Astaire has the opportunity to pursue their individual dancing goals at their own pace. If it's a wedding dance, social dancing, or competition dancing they can taylor a plan for what each individual is seeking.
​
I know for me that dancing brought my girlfriend and I much closer and I see it as a way to strengthen relationships. I would highly recommend the Southport Fred Astaire Studio as the place to achieve your personal dancing goals.– Roy Martin

About 15 years ago, some friends observed us dancing at a party. "You two really look as if you love to dance," they said. "Would you like to try a dance lesson at the studio that we attend?" One week later we took an introductory lesson with Henry at our local Fred Astaire Studio. We were immediately hooked and have been students of Henry's ever since. We dance various styles and have both competed and presented dance routines at Fred Astaire "showcase" events. But mostly we just love to dance with each other. Henry has been able to provide instruction geared to each of our personal interests. Figures, techniques and musicality have always been provided with a wonderful mix of professionalism and humor. We continue to take weekly private lessons. We have grown as dancers and as a couple. Our lessons have become a "date night", which begins with us sharing an always-enjoyable opportunity to dance. Our friends were correct. We do love to dance; Henry and Fred Astaire have just fueled that passion. We will never stop. – Ken and Honey (Milford, CT)